Welcome to Mr. Mike Wieczorek's Website
There are no upcoming events to display.
Dear Parents and Students,

Welcome to my personal teacher website. Student attendance is extremely important for a student to be successful in math and in school. If a student is absent, please make sure they complete all missed work. If the work is not completed, they will earn a score of 0 for that assignment. All school policies will be upheld in this class so please read your student handbook.

Family and friends involvement is an essential element for a student's success in school and mathematics. Be positive and support homework, but don't do it for them. Think of yourself as a guide. You can use the helpful links on my website and encourage your child to take advantage of the tutorials, interactive activities, and other online resources.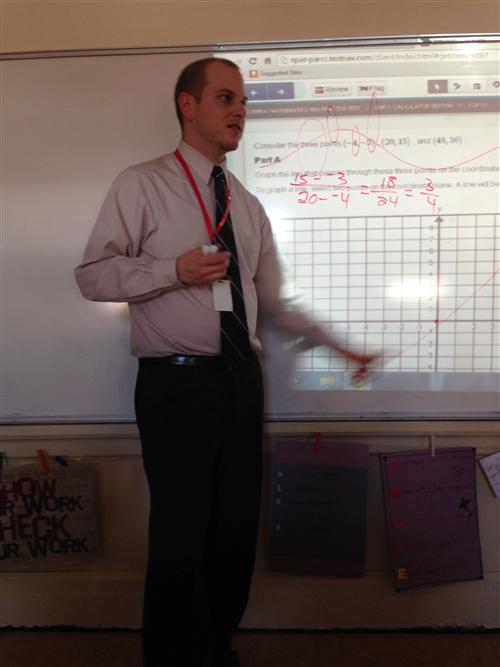 Phone:
Email:
Degrees and Certifications:
About Me

My students call me Mr. Wiz.

I am a Mathematics teacher at Perth Amboy High School. I have taught Algebra Connections, Algebra 1, Geometry, Algebra 2, Precalculus, and AP Calculus AB.

I currently teach Algebra 1B at Main Campus.

I am the Mathematics Coach at Main Campus. My extension is 23-467 and email is michwieczorek@paps.net

I provide free tutoring every morning at 7am and after school until 5:40pm in the Learning Center at Main Campus.

In 2003, I graduated from South Plainfield High School.

In 2007, I earned a Bachelor's of Arts Degree in Mathematics from Kean University.

In 2008, I earned a Master's of Science Degree in Risk Management, Insurance, and Finance from St. John's University.

In 2015, I earned a Master's Degree in Educational Leadership from St. Peter's University.