United States History/ Historia EstadoUnidense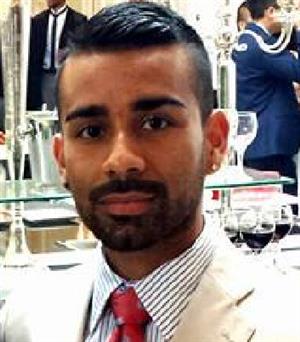 Phone:
Email:
Degrees and Certifications:
B.A. History- Rutgers University M.Ed. Social Studies Education- Rutgers University
Mr.

Sebastian Torres Hernandez

Dear Parent/ Guardian,

It is with great pleasure that I welcome you and your son/daughter to Perth Amboy High School. I want to take the opportunity to introduce myself, my course, and our program. My name is Sebastian Torres Hernandez and I will be teaching United States History I. Through the use of early United States history, I am looking towards helping my students strengthen their reading, writing and critical thinking skills with different activities and with the use of multiple resources. As a part of the bilingual program I hope to adequately address the needs of my students in both English and Spanish, depending on their level of ability. I look forward to a successful year with your help and collaboration. Please feel free to contact me at sebatorreshernandez@paps.net. Thank you.

Querido Padre/ Guardian,

Es con gran placer que quiero darles la bienvenida a ustedes y a su hijo/hija a Perth Amboy High School. Quiero tomar esta oportunidad para introducirme, introducir mi curso, y también a nuestro programa bilingüe. Mi nombre es Sebastián Torres Hernández y enseñare historia de Los Estados Unidos I. Con el uso de la historia de este país espero poder ayudar a mis estudiantes a fortalecer sus habilidades de lectura, de escribir, y también de pensar de una manera critica y educada. En mi clase usaremos diferentes actividades y recursos para alcanzar nuestras metas de aprendizaje. Como parte del programa bilingüe espero poder adecuadamente atender a las necesidades de todos los estudiantes en ingles y en español, dependiendo en su habilidad personal. Espero tener un año escolar muy exitoso con su ayuda y colaboración. Por favor contáctenme con cualquier inquietud a sebatorreshernandez@paps.net. Gracias.