Welcome to Ms. Hernandez's Page!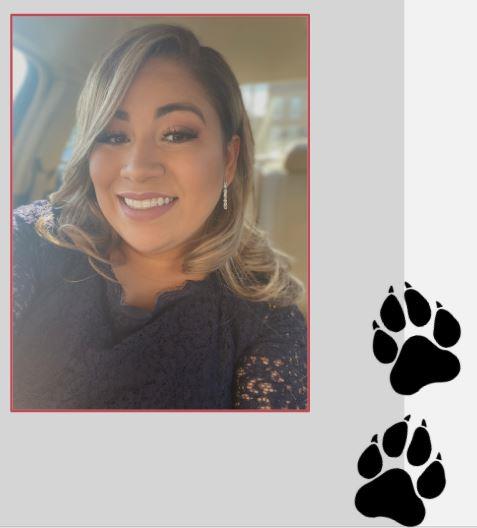 Phone: 732-659-0711
Email:
Degrees and Certifications:
Ms.

Shirley Hernandez

Welcome! My name is Ms. Hernandez, I am a Spanish Teacher at the Personalized Learning Program for the Perth Amboy Education Center. This is my 4th year teaching at our amazing school. During my time at PLP, I have taught Spanish 1, Spanish 2, Spanish Literature, and Advisory. I graduated from Perth Amboy High School in 2006 and attended Kean University in Union, New Jersey. I obtained a Bachelor's Degree in Spanish and am currently pursuing a Master's Degree in Educational Administration.

Education has always been my life's calling. My graduation from Kean University in 2016 challenged me to make a difference; with that thought in my mind and passion in my heart, I returned to my home district. I wanted to become a beacon of hope, veritable proof that students from this district can also be successful.

As a Spanish Teacher in the Personalized Learning Program, I am able to impact students' lives. I have experienced situations where I am able to pass wisdom and my experience to students much like myself. I have created a space where I can confidently say, your circumstances don't determine your success. A place where your why becomes activated the moment your first student walks into the classroom. Les Brown said, "Most people fail in life, not because they aim high and miss, but because they aim low and hit". It's important to aim high- and have a clear understanding of your objective as an educator.

My purpose in life is to help others reach potentials they didn't believe were possible. My purpose in this school is to help students reach their highest potential. In both life and school, my purposes are aligned. My purpose to change lives is achieved by helping students become effective global citizens of our world-- in a world where language and culture cannot be separated. I am living a dream-- the most satisfying one - an opportunity to change one life at a time, right in my classroom.

The characteristics and traits we hope to educate our students with are- perseverance, respect, integrity, dedication, excellence, and the understanding that they are valuable- each carrying a gift they can give to others.
"Where there is a tree to plant, plant it yourself. Where there is an error to amend, amend it. Where there is an effort that everyone dodges, do it yourself. Be the one who separates the stone from the road. " - Gabriela Mistral
"Every great dream begins with a dreamer. Always remember, you have within you the strength, the patience, and the passion to reach for the stars to change the world." - Harriet Tubman
"Reading is not walking on the words; it's grasping the soul of them."- Paulo Freire