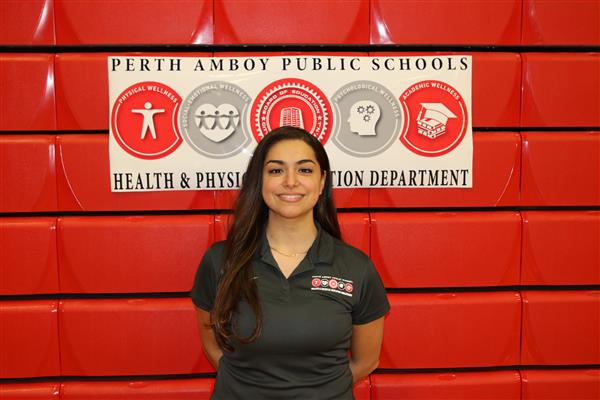 Phone:
Email:
Degrees and Certifications:
Ms.

Elyssa Vega

Hey there! My name is Ms.Vega. I'm a Physical Education and Health teacher and Samuel E. Shull School.

While we are not in school and as we start remote learning, my students can sign into their Google classroom using the following codes to access assignments. Soon enough, we will be setting up video chats with our class so we can catch up with eachother and share tips and tricks to help navigate through this new adventure. If you need to reach me for any reason, you're welcome to email me at elysvega@paps.net

¡Hola! Mi nombre es Sra. Vega. Soy maestra de educación física y salud y de la escuela Samuel E. Shull.

Mientras no estamos en la escuela, mis alumnos pueden empazamos a su clase de Google utilizando los siguientes códigos para acceder a las asignaciones. Muy pronto, estaremos organizando chats de video con nuestra clase para que podamos ponernos al día y compartir consejos y trucos para ayudar a navegar a través de esta nueva aventura. Si necesita comunicarse conmigo por cualquier motivo, puede enviarme un correo electrónico a elysvega@paps.net

Remote Learning Important Information

ABC days

5th Grade Period 1-gwlsmxu

5th Grade Period 2- xzsmgiq

6th Grade Period 5- 23xc2rr

6th Grade Period 6- abhfk3r

7th Grade – om3zyw4

8th Grade - ilbsi2c

DEF days

5th grade Period 1- bspukxc

5Th Grade Period 2- ibniqu2

6th Grade Period 5 - eqx2t7m

7th Grade- 7i7ahbr

8th Grade- dl7spgv

LLD Phys.Ed- 2h5qqah
Top 5 Reasons Why Physical Education is As Important As Schoolwork

Students who play sports are better able to concentrate and maintain focus, which has a positive impact on their academic life. This can lead to improved attainment in all other academic subjects

Students get a lot of benefits from physical education classes. P.E. classes can help students to become more aware of the importance of a healthy lifestyle. The students can also retain a higher level of knowledge as a result of the overall health. This knowledge can help them to make wise decisions concerning their safety, health, and wellbeing.