¡Bienvenidos al Mundo Español (salon 113) ! Welcome to the Spanish World (classroom 113)!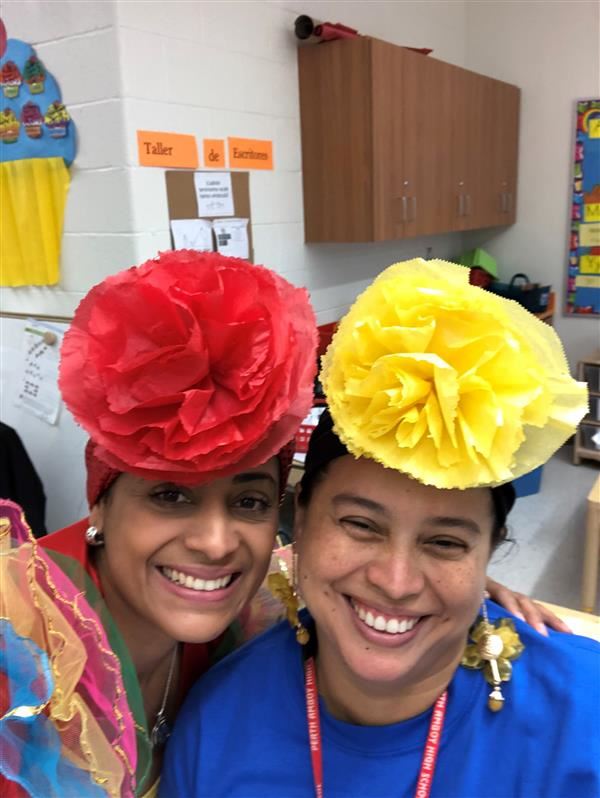 Phone:
Email:
Degrees and Certifications:
Sra. Fernandez (maestra) y Sra. Zambrano (paraprofesional)

En nuestro salón de clase sus niños aprenderán Matemáticas, Artes del Language, Sciencia, y Sociales en un ambiente donde los errores son vistos como parte del proceso de aprendizaje. En nuestro salón de clase, las maestras sólo hablamos y leemos en Español para inspirar y motivar a los estudiantes a que ellos tambien se comuniquen en dicho lenguaje. La educacion bilingue prepara a los estudientes para el éxito profesional en un mundo globalizado y competitivo, ya que a su temprana edad le estamos supliendo las herramientas necesarias para que puedan comunicarse en dos idomas efectivamente. Esta tarea la llevamos a cabo conjuntamente con la Sra. Candelaria y la Sra. Boom, quienes son las maestras en el Mundo de Ingles (salón 114). Gradualmente nuestros estudientes se conviertirán en seres capaces de razonar y tomar deciones críticas que lo encaminarán a ser adultos responsables.

In our classroom, your children will learn mathematics, language arts, science, and social studies in an environment where mistakes are welcome and seeing as part of the learning process. The teachers speak and read in Spanish to inspire and encourage students to communicate in the said language. Bilingual education prepares students to succeed in a globalized and competitive world, as at a very young age we are teaching them the tools they need to communicate in two languages effectively. Our partners, Mrs. Candelaria and Mrs. Boom, are the other component of the program in the English World (room114). Gradually, our students will become critical thinkers with the ability to make good decisions that will lead them to be responsible adults.