Return to Headlines
Clubs and Honor Society Information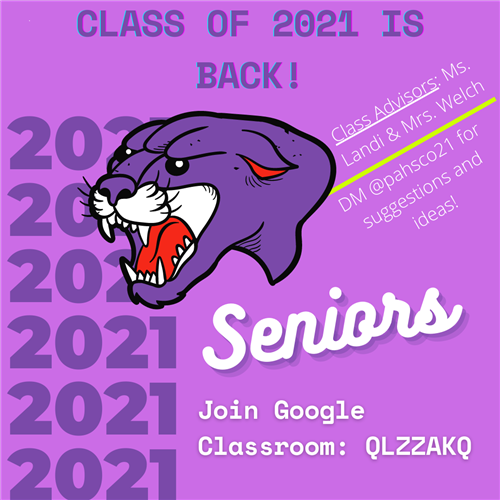 Class of 2021!
Advisors: Tina Landi ~ E-mail: tinalandi@paps.net
Loris Welch ~ E-mail: loriwelch@paps.net
Google Classroom: qlzzakq
Senior class meetings will take place every Thursday after school at 3:10. Please join us by using the Google Classroom link. Email Ms. Landi or Mrs. Welch with any questions.
---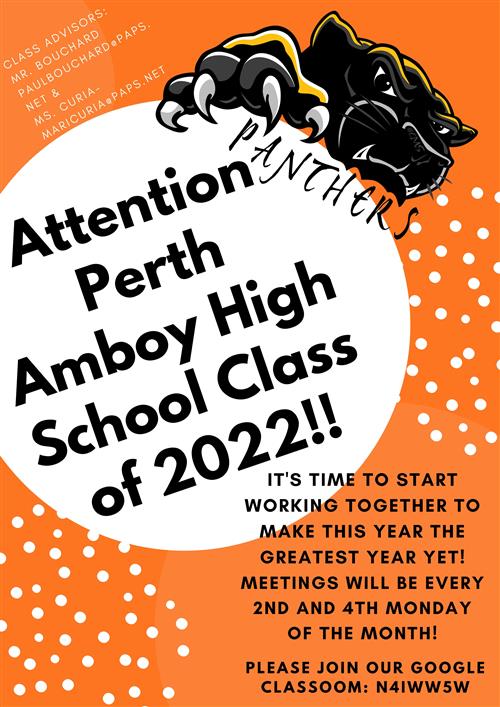 Classs of 2022!!!
Advisors: Paul Bouchard ~ email: paulbouchard@paps.net
Marissa Curia ~ email: maricuria@paps.net
Google Classroom: n4iww5w
Attention Juniors! Class of 2022 meetings will be held every second and fourth Monday of the month! Please check our google classroom for any important information, updates, and meeting reminders. If you have any questions please email Mr. Bouchard or Ms. Curia!
---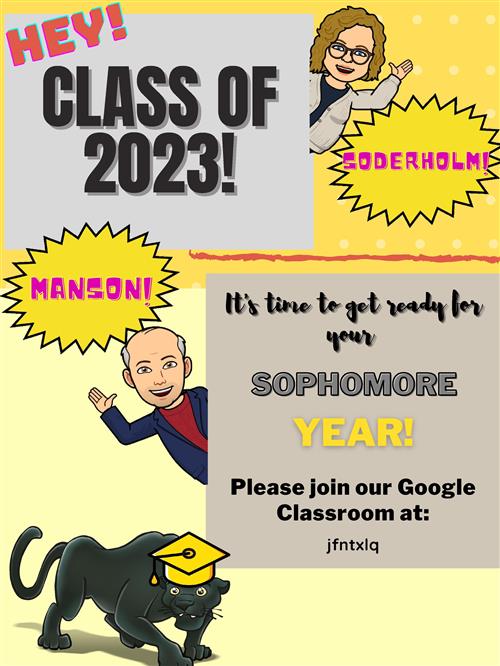 Class of 2023!
Advisors: Michael Manson ~ E-mail: michmanson@paps.net
Tiffany Soderholm ~ E-mail: tiffsoderholm@paps.net
Meetings: Every first and third Thursday of every month
Google Classroom: jfntxlq
---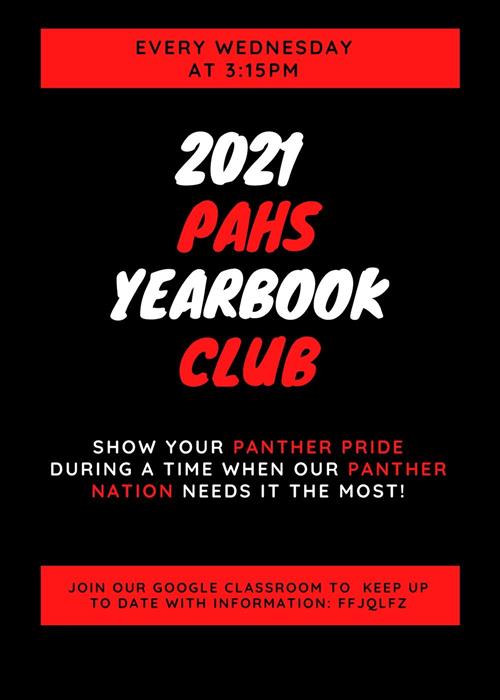 Yearbook Club!
Advisor: Abbey O'Connor ~ E-mail: Ms. O'Connor - abbeoconnor@paps.net
Google Classroom: ffjqlfz
Show your Panther PRIDE during a time when our PANTHER NATION needs it the most! Become a member of the PAHS Yearbook Club! The google classroom is the place to find all upcoming information about the club, and announcements for upcoming meetings. Meeting swill be held every Wednesday at 3:15! Please reach out to Ms. O'Connor with any questions you may have.
---
Art Club
Advisors: Cynthia Mitchell ~ E-mail: cyntmitchell@paps.net,
Rachel Wintemberg ~ E-mail: rachwintemberg@paps.net
Meetings: After school every Wednesday from 3:05-5:00
Google Classroom code: muv4f54
---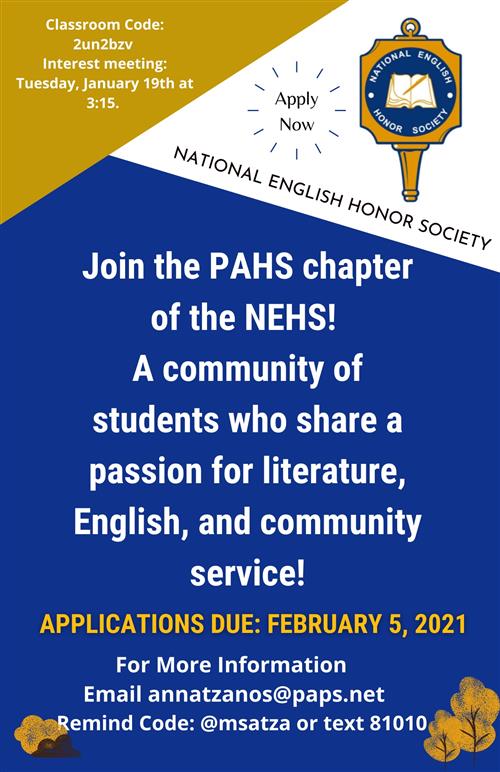 National English Honor Society
Advisor: Anna Tzanos ~ E-mail: Anna Tzanos annatzanos@paps.net
Google Classroom: 2un2bzv
All students interested in joining the National English Honors Society please use the classroom code for important information. All meeting dates will be announced in the principal's weekly message or on google classroom!
---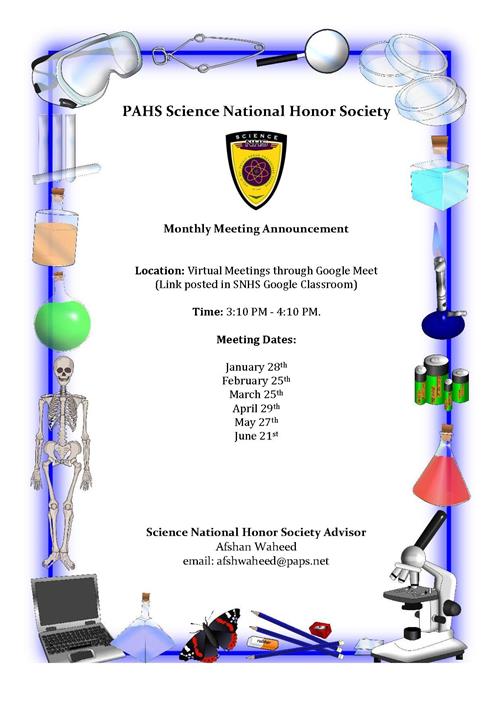 Science National Honor Society
Advisor: Name: Afshan Waheed ~ E-mail: afshwaheed@paps.net
Meeting Dates: Jan. 28th, Feb. 25th, March 25th, April 29th, May 27th and June 21st. Time: 3:10 PM - 4:10 PM
---
National Honor Society
You are eligible to apply for membership into the Perth Amboy Chapter of the National Honor Society if you have a cumulative GPA of 3.3 or higher.
Advisor: Mrs. Heather Renaud ~ E-mail: heatrenaud@paps.net
Google Classroom: nrzxl

---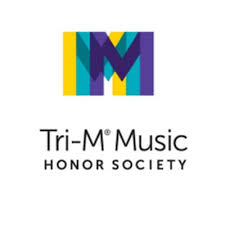 Tri-M Honor Society
Advisor: Jeffrey Pando ~ E-mail: jeffpando@paps.net
Meetings: After school every Friday at 3:15
---