Posted by ISABEL CHITA on 12/28/2021
Our Pumpkin Study
During the months of October and November, our class did a study on "Pumpkins". We got to explore/examine different pumpkins; learn about the different parts of a pumpkin and the different stages of the pumpkin life cycle; as well as, review foods that are made with pumpkin.
Here are some of the other things that we did during our pumpkin study:
Weighing Pumpkins
Students were weighing different pumpkins with a balance scale to see which pumpkins were "heavy" and "light".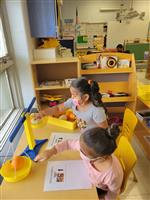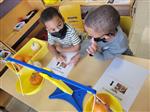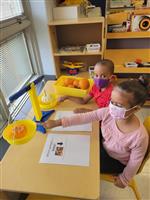 They also weighed objects against a pumpkin to see which was "heavier"/"lighter" than the pumpkin.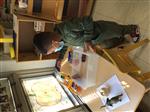 Pumpkin Sink or Float
We did a sink or float experiment with pumpkins. We discovered that all three pumpkins floated with the blossom end facing up and the stem going underneath the water.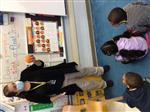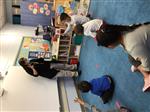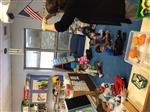 From Pumpkin to Jack-o-Lantern
Students first predicted what was inside of the pumpkin, then helped to clean the seeds and fibrous strands out of the pumpkin.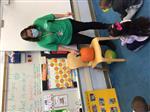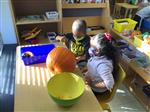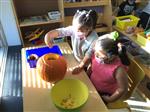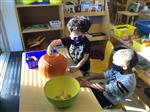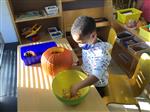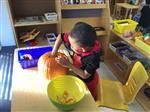 Then they voted on what shape nose to carve into the pumpkin so that it could become a Jack-o-Lantern.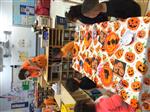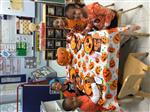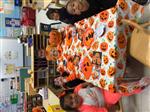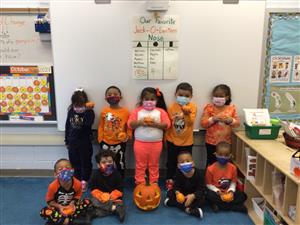 Pumpkin Playdough
Students worked together to make pumpkin playdough by adding, mixing, and then kneading all the ingredients together into playdough.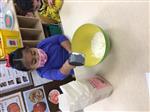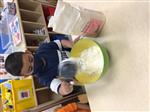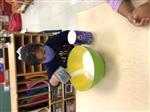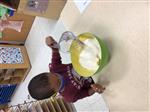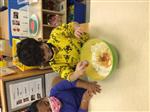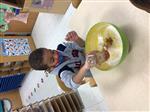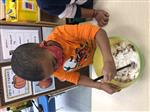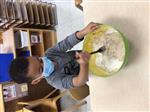 After having fun creating and playing with the playdough, students were able to take their pumpkin playdough home.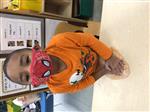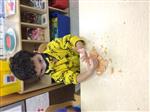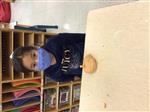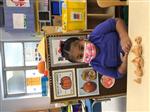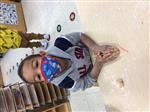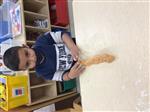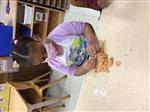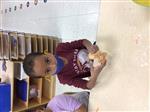 Pumpkin Farm
Students had fun dressing up and role playing at the Cruz Pumpkin Farm. The "customers" were able to pick pumpkins from the "pumpkin patch" and buy them from the farmer. The "farmers" would weigh, tally, bag, and charge the customer for their pumpkins.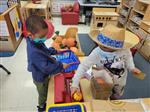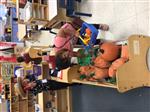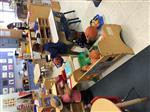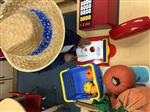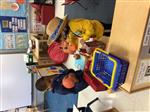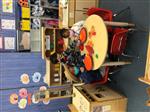 Pumpkin Picking
We went "pumpkin picking" outside and each student was able to pick his/her own baby pumpkin to take home.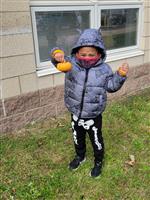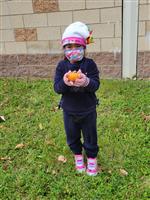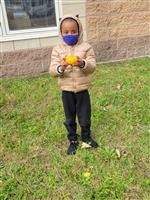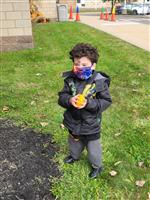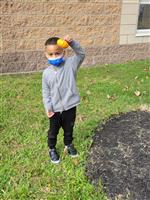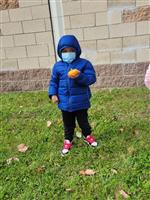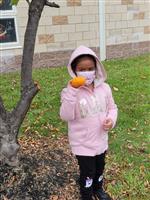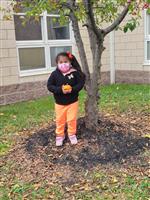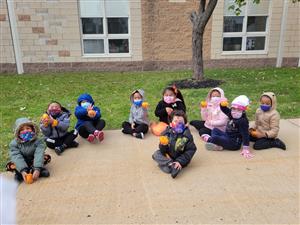 Pumpkin Fun in Blocks
Students used blocks, recycled materials, and pumpkins to create gates, farms and stores in the Block Area.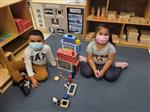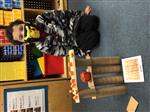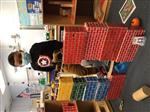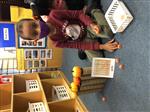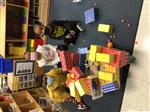 Pumpkin Reading
Students enjoyed looking at pumpkin books and retelling the story of the "Five Little Pumpkins".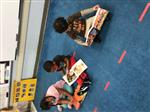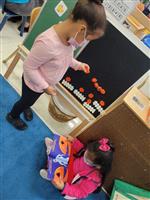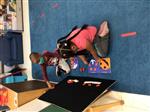 Pumpkin End-of-Study Celebration
We celebrated the end of our Pumpkin Study with a " Pumpkin Pie Taste Testing" and then graphed the results. Everyone liked the pumpkin pie!