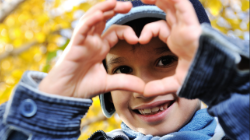 Special Education Programs / Programas De Educacion Especial
SPECIAL EDUCATION PROGRAMS

Preschool Disabled
Collaborative Consultation, Preschool-Grade 4
In-class Resource, Preschool-Grade 12
Pull-out Resource, Grades 6-12
Learning and Language Disabilities (self-contained), Preschool-Grade 12
Autism (self-contained), Kindergarten-Grade 8
Life Skills Transition Program (students aged 18-21)
Emotional Regulation Impairment (self-contained), Grades 2-4 (Little STEPS Program), 5-8 (Middle STEPS Program), and 10-12 (Panther STEPS Program), in partnership with Rutgers UBHC

PROGRAMAS DE EDUCACION ESPECIAL

Preescolar Discapacitado

Consulta Colaborativa, Preescolar-Grado 4

Recursos en clase, preescolar a grado 12

Recurso extraíble, grados 5-12

Discapacidades del aprendizaje y del lenguaje (clase separada), desde preescolar hasta el grado 12

Autismo (clase separada), jardín de infantes a octavo grado

Programa de transición de habilidades para la vida (estudiantes de 18 a 21 años)

Deterioro de la regulación emocional (clase separada), Grados 2-4 (Programa Little STEPS), 5-8 (Programa Middle STEPS) y 10-12 (Programa Panther STEPS), en asociación con Rutgers UBHC
MENTAL HEALTH SUPPORT

Additionally, our district partners with Rutgers UBHC to provide onsite clinical counseling and psychiatric services for students who are referred to by district staff and parents. These services are offered to students with and without disabilities in Kindergarten through grade 12.

En adicion, nuestro distrito se asocia con Rutgers UBHC para brindar asesoramiento clínico y servicios psiquiátricos en el lugar para los estudiantes referidos por el personal del distrito y los padres. Estos servicios se ofrecen a estudiantes con y sin discapacidades desde Kinder hasta el grado 12.