Information Technology
Mr. Keith Kolibas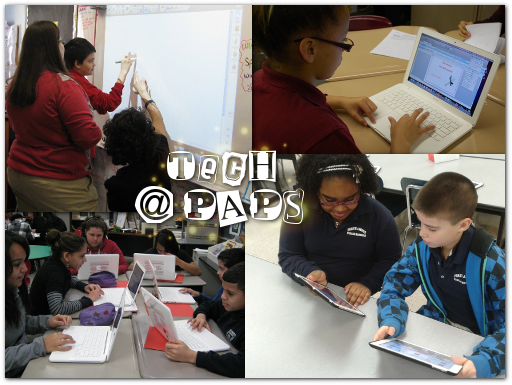 Perth Amboy Public Schools is proud to have a large Information Technology department to support the entire district and fuel each learning environment. Students and staff are given the opportunity to use some of the latest technology available. Currently, our district has over 2,100 Desktop Computer Systems, 3,500 laptops/Macbooks, 2,000 iPads, 4,800 Chromebooks, 1,500 Printers, 1,500 Phones, 200 iPod Touches, 650 Classroom Projection Systems, 500 Document Cameras, 250 Student Response Systems, and various accessories.
Our technology department, composed of over 20 staff members, works together to provide service for our district's tech needs including the deployment of Macbooks, iPads, Chromebooks, SmartBoards, and so much more.
All staff and students grades 4-12 have email addresses and
can access their email online
. Student e-mail is filtered in compliance with CIPA and all e-mail is archived in compliance with the Sarbanes-Oxley Act.
Use the links to the left to learn about our technology.