Jaime Fazzina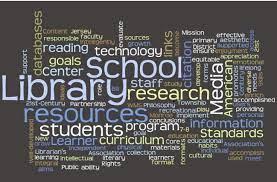 Phone:
Email:
Degrees and Certifications:
Mrs.

Jaime Fazzina

My name is Jaime Fazzina, one of my roles is to promote the principles of intellectual freedom within the school by providing resources and services that create and sustain an atmosphere of free inquiry. Working closely with teachers to integrate instructional activities in classroom units designed to equip students to locate, evaluate, and use a broad range of ideas effectively.

Students need to learn how to formulate meaningful questions, appreciate multiple viewpoints, and use a wide variety of resources in their research. Plus, 21st-century learners need to demonstrate their understanding in new ways. That's why every school library needs a flexible learning space that supports multiple learning and teaching styles

My goal is to help students become sophisticated—and skeptical—users of information, but learning to do this takes more than having the Web at our fingertips; it takes instruction, guidance, and all of the wonderful teachers and staff here at McGinnis!

All students will use digital tools to access, manage, evaluate, and synthesize information in order to solve problems individually and collaboratively and to create and communicate knowledge.

The media center links students, teachers, and other members of the learning community to the world of information by:
Teaching students to become informational literate and lifelong learners

Working in collaborative partnerships to meet individual needs

Providing access to informational resources and technology

Providing open access for research

Fostering intellectual freedom♦
Goals for our Media Center are to:
◊ Support curriculum and provide materials on all levels, for all subjects and interests of students, teachers, and administrators
◊ Instruct students in research, study skills and use of the media center and materials.
◊ Encourage students to develop critical thinking and to promote continuing educational and cultural growth in an inviting atmosphere.
◊ Foster the love of reading and lifelong learning.
◊ Always have the student's social and emotional health at the forefront of everything we do.
◊ Fostering intellectual freedom by educating students in the use of critical thinking skills to empower them to pursue free inquiry responsibly and independently.