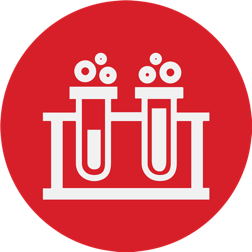 Science - Remote Learning Resources
High School: Grades 9-12

Most students take a sequence of physics, chemistry, biology, and electives as they progress through grades 9-12. These three science courses are considered core courses and they all meet graduation science requirements. Students are required to take three years of science in grades 9-12 to meet NJ graduation requirements.

The typical high school core course sequence is shown below:

Core Course Sequence:

The elective course offerings are shown below:

Electives:

In addition, the Health Sciences Academy offers a series of courses designed to give students an introduction to the many careers in the health and medical industry.

Education Center

The science course offerings at the Education Center include biology, chemistry and environmental science. These courses use a project-based learning approach.

Middle School: Grades 5-8

Grades 6-8 focus on a specific science content area with earth science in grade 6, life science in grade 7, and physical science in grade 8. Middle School science courses include general education and advanced sections.

Elementary: Grades K-4

Grades K-4 take a spiral approach to the following 3 content areas: Life Science, Earth and Space Science, and Physical Science (chemistry and physics), matching the New Jersey Student Learning Standards.